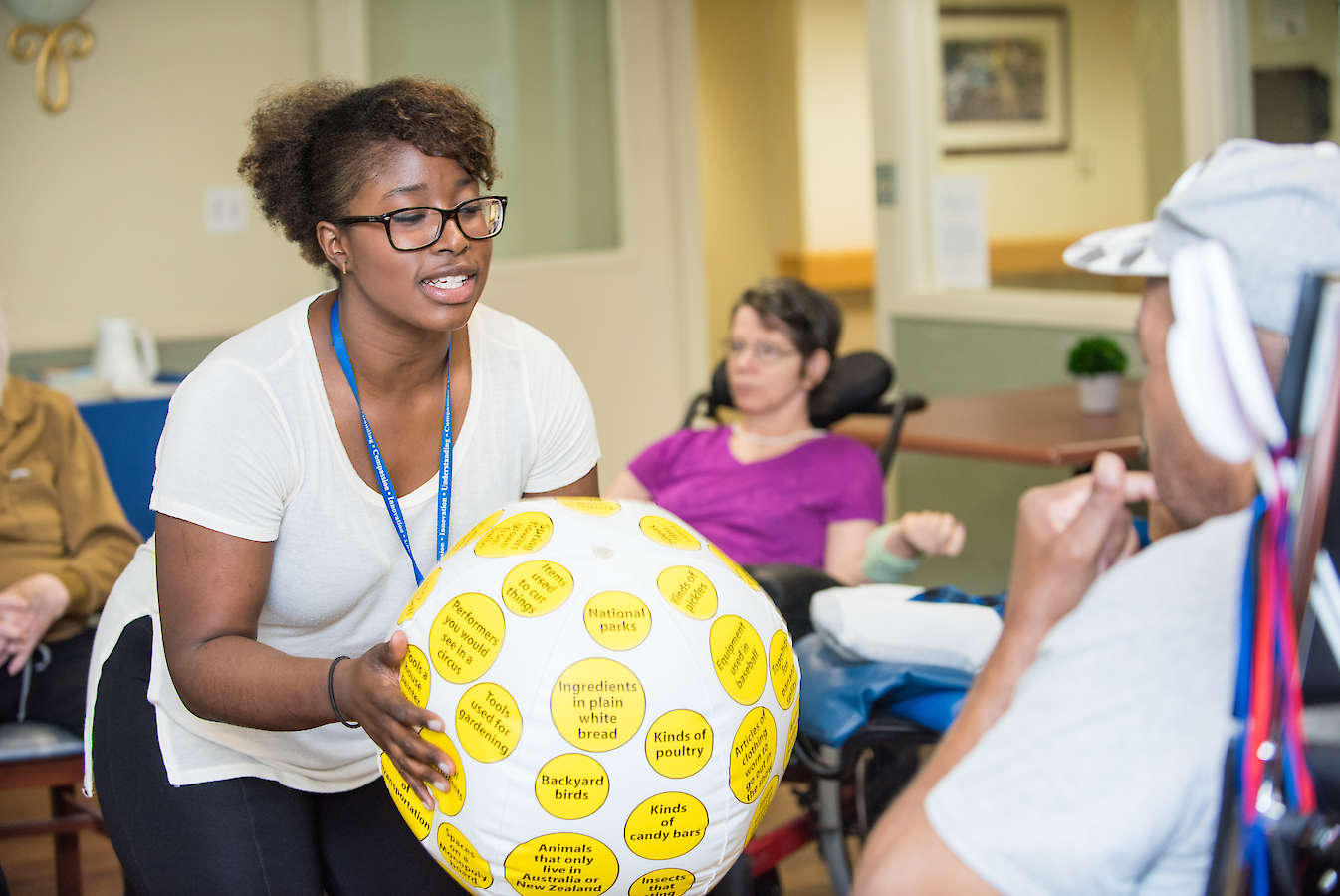 60 West is a Greater Hartford Memory Care Center and its program is a 50-bed unit specializing in Alzheimer's and Dementia Care. 
Our memory care team guides and supports the resident as they transition to our facility. 
Upon admission to the program, residents' specific needs and lifestyle patterns are identified and addressed through the assessment and individual care planning process. 
Learn more about Greater Hartford Memory Care Centers by clicking here…
All GHMCC Memory Care Programs include services, caregiver training and an environment based on recommendations and guidelines provided by the Alzheimer's Association and Dementia Care Professionals of America. 
When searching for a memory care program for your loved one, ask about these core pieces to ensure your loved one if getting the best possible care:
Services provided: 
Staging and leveling of the Disease process
Pet, Java Music Club and Art Therapy
Recreation activities to enhance memory
Memory book program
Multi-sensory room
Caregiver Support meetings
Spiritual Care
The lives of the residents of our program and their families shall be enriched by having received distinctive care and services, suited to meet their unique needs through specialized staff training, social engagement activities and in an environment centered on their health, comfort, and safety.