Welcome to 60 West
Jessica DeRing
Administrator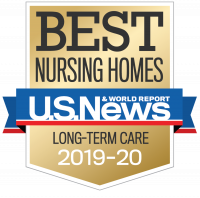 Dear Residents and Families,
Thank you so much for choosing 60 West for your skilled nursing, specialty clinical programming and long term care needs. Our team recognizes that each patient and their family is truly unique with their own set of expectations, clinical and social need and goals for care. Our mission is to provide a safe, secure environment that is inclusive and compassionate. 
At 60 West, we are committed to actually living and delivering on our Mission and Vision. Our team is diverse, passionate and engaged, but most importantly they are a Team and a family. We work together day in and day out to make 60 West all that it can be and bring that same feeling to the residents with whose care and safety we are entrusted. 
Read the Hartford Courant article about 60 West by clicking here…
Check out the 60 West/Secure-Care brochure by clicking here…
We are pleased and proud to be a Five Star facility for quality measures and overall rating as granted by the Centers for Medicare and Medicaid Services (CMS) and be the recipient of a US News and World Report Best Nursing Home recognition for 2018-2019 and 2019-2020 and an AHCA Silver Quality Award. Beyond the numbers, we find ways to innovate and improve patient care and the experience. Continue Reading

Specialty Services

iCare Heartbeat
All the latest news, discussion, and updates from the iCare & Touchpoints Rehab team.
November is National Home Health Care Month and iCare Health Network is celebrating with recognition for all of its hard working home care nurses, therapists and the whole team at Touchpoints at Home.  Please join us in honoring these compassionate, tireless workers who play an invaluable role for their clients as caregivers, companions, and friends, especially in the time of COVID.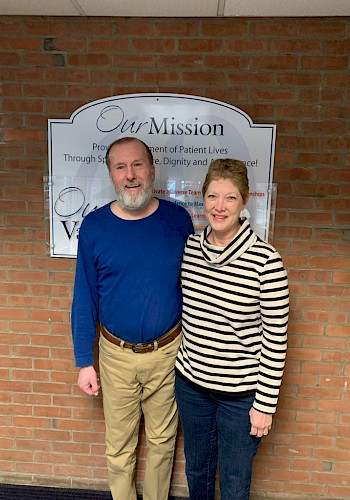 "In July 2017 I toured 60 West with our daughter and was immediately impressed with the facility and the compassion and care I observed in all the staff I met. I knew this was the place for Ken. My husband was transferred to 60 West later that July in 2017. I was happy that Ken would have a chance to rehabilitate and receive the care he needed. From the beginning of his stay all of the staff, from mental health to dietary, made us feel like family. Kyle was there for me 24/7 with any questions or just to listen when I needed someone to vent too. With hard work, patience, and a caring team, my husband started being himself again. Ken was ready for discharge. Emily (social worker) set all the appointments for doctors and home care services. It was a very organized process and I was very grateful for that. On January 13, 2020 Ken came home. Thank you ALL for your support and care for Kens stay to be a success!!!!"
~ Kim Sabatino (March 2020)
"I like the individualized aspect of my time here. Staff worked with me on the areas I struggled in. My memory was very poor and the staff here worked with me to improve that. This place helped me in so many ways and gave me a new perspective on life. I appreciate everything 60 West did for me."
~ Resident JA (December 2018)
"Can I convey to you the feelings of gratitude and relief I felt each time he was acknowledged by staff members at 60 West with not a whiff of judgment, but with sensitivity, compassion, gentleness and kindness."
~ Holly G, Family Member of Greg R
"Living here has re-established my connection to the community and given me a deeper sense of self-worth. It has rehabilitated me in ways the prsion system could not because of the outstanding services provided."
~ Resident JD (March 2018)
"60 west is very nice and very comfortable. The help is very understanding and very thoughtful. I finally found a place that I can call my own."
~ Resident EB (March 2018)
"The place means a whole lot, the aides are nice to me. I've been in six nursing homes and this is the best one I've ever been in."
~ Resident RF (March 2018)
"I have a great roommate and all the nurses, aides, and volunteers are helpful. They help me pursue my goals. When I was in other programs I bounced around, it was uncomfortable, dirty, and devastating. Here, I have an awesome clean bed. It is awesome, perfect, and clean."
~ Resident FG (March 2018)
"I am a far cry from where I was this time last year. I am feeling extremely blessed and cared for. I currently reside at a nursing home in Rocky Hill where the care is phenomenal. Even though my family is scattered about, I felt like part of something tonight. Amongst residents and their family and friends we we're treated to a five course meal. They really went out of their way and went above and beyond, making us feel special. I thank them for choosing me to come here and making me feel like part of something really great. I am thankful and grateful for all of the staff here and the amazing job they do."
~ Resident LA (March 2018)
"A place of hope, and a new beginning."
~ Resident RJ (March 2018)
"A brand new opportunity to better myself. Without this place I would have been released into the community with nothing. This is the only place of its kind that would give me a chance to establish myself into the community."
~ Resident MJ (March 2018)
"I love morning walks because I get to be out in nature. I love Bingo, Cardo, and the many activities they put on. I love it because I am good at them. I enjoy the music group on the evening because it is fun, it means friendship, laughter, and camaraderie."
~ Resident KB (March 2018)